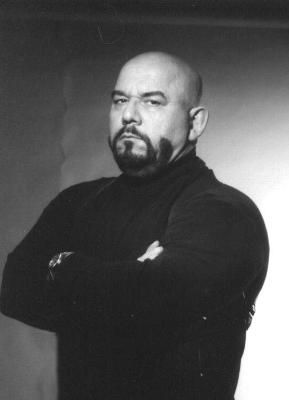 Lots of people are trying to be private investigators, but there is only one proven LEGEND. John J. Nazarian is the founder of Nazarian & Associates Investigation Services and Security Provider. Mr. Nazarian's expertise is very broad due to his personal background and many years of Law Enforcement experience with city, county, state and federal organizations. There is almost nothing Mr. Nazarian has not seen or had to deal with at some point in his amazing career. Nazarian has been an undertaker, a corrections officer, a San Francisco Deputy Sheriff, and a Central California Police Officer, and for over thirty-one years a private investigator. This diversity of training and experience has permitted him to see the "Big Picture" in investigative assignments. Formal studies include University programs in Administration of Justice and Criminology, in which he holds two degrees.
Mr. Nazarian began his career with the California Department of Corrections in the early 80's where he worked some of the state's most dangerous institutions. He was rapidly promoted to the administration level, handling critical investigations in coordination with other law enforcement agencies throughout the United States and internationally. In the mid-80's he joined the San Francisco Sheriff's Department and attended the College of the Redwoods in Eureka, California.
In the early 90's Mr. Nazarian was asked to join a Central California Police Department as a uniformed officer, where he developed and supervised a juvenile division to better handle the gang problems which plagued the city, with great success.
Mr. Nazarian believes that the same attention to precision and accuracy that he adhered to in the law enforcement field are equally vital to criminal defense and civil issues of those who trust him and his team to be there and to go the extra mile.
Mr. Nazarian's career has recently added a new dimension as a host for several Discovery Channel shows featuring famous criminal investigations. Nazarian and Associates is very proud to be celebrating over 31 years of serving our clients all over the globe, Thank You!